Onderhoud Dak & Gevelbeplating
Maintenance roof & wallcladding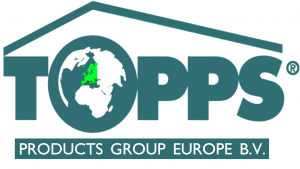 ABOUT TOPPS PRODUCTS, A PREMIUM ROOF REPAIR AND RESTORATION SUPPLY COMPANY
Topps® Products has been providing industry-leading roofing solutions to contractors, building owners, and facilities managers for over 30 years. Our roof repair products are second-to-none and they are backed by our dedicated support team of industry experts who are here to help you get the job done right every time.
We understand what it takes for a roofing project to be a successful one. It comes down to the quality of roofing product implemented, and the company that stands behind it. At Topps, our support team works closely with you to ensure each project goes smoothly. Unlike "pop up" private labels, our support team is experienced in the roofing industry and can provide you with the specific solution you need. Our roofing products are time tested and stand up in the harshest of climates.
We offer a wide range of products for your roofing project, many of which can prolong the life of your roof for many years, even decades! From fixes for leaks to upgrades we have the roofing products you need to make your roof last.
Our management teams are located at both our Kansas City area corporate offices and at our production unit in Cleveland, Ohio. In addition, we have partner offices in six regions with supply offered to over 30 countries. Strict product production guidelines involving our own people together with local certified independent installers help to ensure your satisfaction.

To the website of TOPPS …